wion Archive - the prior Websites
Info (english)
The older entries are on the old wion-beats websites.
It's quite interesting to look at how I've developed in the field of "web design" ;-)
Please note that the older websites (of course) were not yet optimized for smartphones and tablets.
Info (deutsch)
Die älteren Einträge befinden sich auf den alten wion-beats Webseiten.
Es ist ganz interessant, sich anzuschauen, wie ich mich auch im Bereich "Webdesign" entwickelt habe ;-)
Bitte beachten, dass die älteren Websites (natürlich) noch nicht für Smartphones und Tablets optimiert waren.
The old websites from the years 2000 to 2021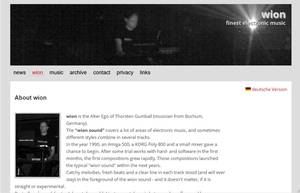 Homepage from 2012 to 2021
English + Deutsch / Mobile optimized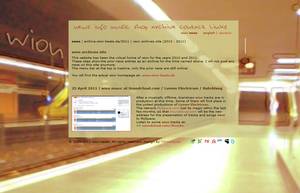 Homepage from 2010 to 2011
English + Deutsch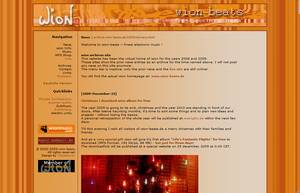 Homepage from 2008 to 2009
English + Deutsch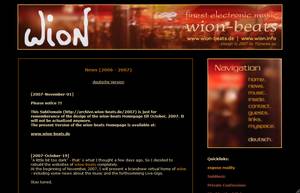 Homepage from 2006 to 2007
English + Deutsch
Homepage from 2004 to 2005
English + Deutsch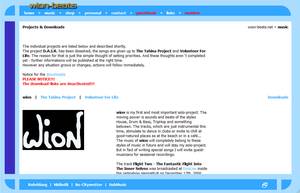 Homepage from 2003 to 2004
English + Deutsch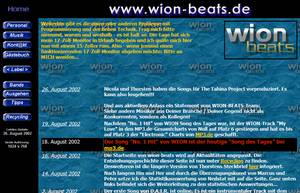 Homepage from 2002 to 2003
only German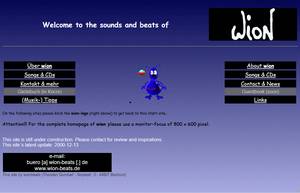 Homepage from 2001 to 2002
only German
Homepage from 2000 to 2001
only German